Your smile. Our passion.
Dentist in Chicago, IL
Why Choose Kimberly Smiles
We believe that quality dental care is never an accident. It results from sincere intention, diligent effort, and purposeful direction by a well-educated team armed with the latest technology, equipment, and materials. The highly trained team at Kimberly Smiles is committed to providing you with the highest quality dental care utilizing state-of-the-art technology.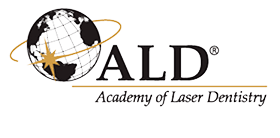 Meet our Chicago Dentist
Dr. Paul Anast's dental experience and extensive training have made him a well-respected dentist, trusted by many families in Wicker Park, Bucktown, and the greater Chicago area. He is dedicated to creating a personalized and convenient experience for every patient to help them accomplish their smile goals.
Our Top Dental Services
Invisalign is a teeth straightening system that uses clear plastic aligners instead of metal brackets and wires. The aligners are custom-made to fit your teeth and are replaced every two weeks to gradually shift your teeth into the desired position. Invisalign is a popular choice among adults and teens who want to…
A healthy, new smile starts here!
Contact Us & Plan Your Visit
Kimberly Smiles offers a wide variety of dental services to cater to you and your family's every dental need. Our unique approach to patient care has allowed us to form lasting relationships with our patients over the years.
Visit Us
Kimberly Smiles Cosmetic & General Dentistry is located at
1835 N MILWAUKEE AVE. | CHICAGO, IL 60647